Navigating the vast roads and highways of America is no small feat, especially when winter rolls around. Mountains, already imposing, become formidable obstacles when blanketed with snow. The challenges of winter logistics are myriad, but for companies dedicated to ensuring that goods reach their destination, no weather condition is too daunting.
Enter Star Freight Services, a name synonymous with reliable transportation services in the western US. Our journey, much like the routes our trucks traverse, has been long and filled with twists and turns.
A Legacy of Excellence
Born in 1995 as the modest "Logistics and Distribution Services," we have, over the decades, transformed into the colossus that is Star Freight Services. From our humble beginnings, we expanded our reach and influence throughout the US until 2016. This evolution saw us selling our freight brokerage division and returning to our roots - asset-based truck transportation. Today, with nearly 100 trucks and dedicated drivers, we crisscross the nation, delivering on promises and ensuring goods reach their destinations safely.
Challenges of Winter Logistics
The beauty of a snow-laden landscape can mask the underlying dangers for logistics. Snow, ice, and the unpredictable weather patterns in the mountains can delay trucks, jeopardize the safety of drivers, and put shipments at risk. These are not mere hypothetical scenarios; they are real challenges that require real solutions.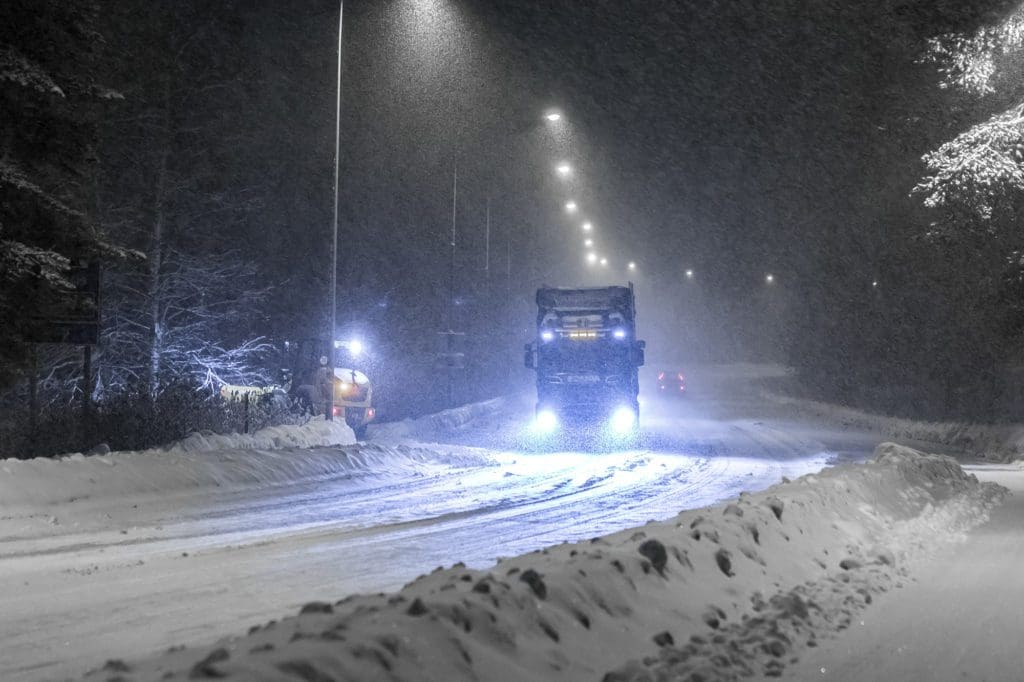 Star Freight's Expertise in Winter
Our fleet, comprising both dry van and refrigerated trucks, is equipped to handle these very challenges. With state-of-the-art technology, our climate-controlled vehicles ensure that even the most temperature-sensitive goods remain in impeccable condition, regardless of the cold outside. But it's not just about the technology. It's about understanding the terrain, knowing when to push forward, and when to wait for the storm to pass.
Our drivers, experienced in navigating the trickiest of mountainous routes, become the unsung heroes during these cold months. Their knowledge, backed by our robust support system, ensures that we overcome winter's logistic challenges time and time again.
Why Choose Star Freight Services in Winter
Simplicity and persuasiveness are hallmarks of our approach. We believe in straightforward solutions to complex problems. In winter, when many would see barriers, we see opportunities:
Expertise in Winter Logistics: Decades of experience mean we've faced and overcome numerous winter challenges. Our track record speaks for itself.
Versatile Services: Whether you need FTL dry van transport or specialized refrigerated transport, we've got you covered.
Trust: Our history, stretching back to 1995, is a testament to our commitment to our clients. We've evolved, but our core values remain unchanged.
Winter logistics, with its unique set of challenges, requires a partner who understands the landscape, both literally and figuratively. Star Freight Services, with its rich history and commitment to excellence, is that partner. As potential partners in your logistics journey, we promise simplicity in solutions and the persuasive assurance that your goods are in safe hands, no matter the season.